ICMIMT 2023 Keynote Speakers
KEYNOTE SPEAKER I IN ICMIMT 2023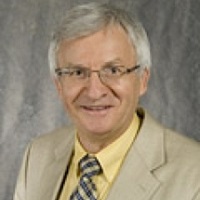 Prof. Andrew Kusiak, The University of Iowa, USA
Fellow of the Institute of Industrial and Systems Engineers and the Editor-in-Chief of the Journal of Intelligent Manufacturing
Title of the speech: Digital Manufacturing and Beyond (Abstract)
Dr. Andrew Kusiak is a Professor in the Department of Industrial and Systems Engineering at The University of Iowa, Iowa City. He has chaired two departments, Industrial Engineering, and Mechanical and Industrial Engineering. His current research interests include applications of computational intelligence and big data in manufacturing, automation, renewable energy, sustainability, and healthcare. He has authored or coauthored numerous books and hundreds of technical papers published in journals sponsored by professional societies, such as the Association for the Advancement of Artificial Intelligence, American Society of Mechanical Engineers, Institute of Industrial and Systems Engineers, Institute of Electrical and Electronics Engineers, and other societies. He speaks frequently at international meetings, conducts professional seminars, and consults for industrial corporations. Dr. Kusiak has served in elected professional society positions as well as editorial boards of over fifty journals, including editor positions of five different IEEE Transactions.
Professor Kusiak is a Fellow of the Institute of Industrial and Systems Engineers and the Editor-in-Chief of the Journal of Intelligent Manufacturing.
---
KEYNOTE SPEAKER II IN ICMIMT 2023
Coming...
---